Serving Greater Nashville and Middle Tennessee with Prenatal Education, Birth Support and Community Advocacy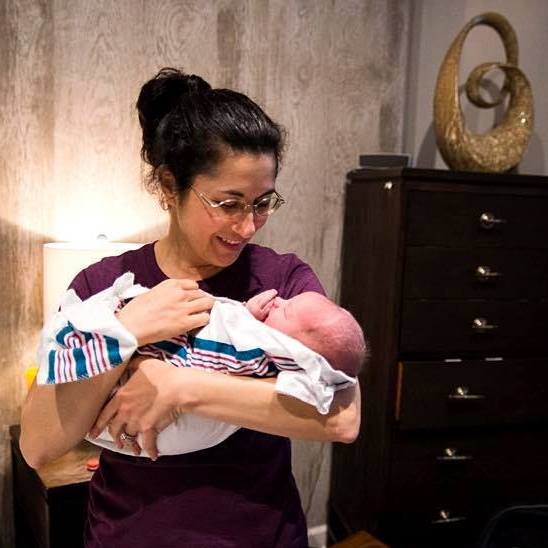 Welcome to Expecting New Life
Hello! I'm glad you've stopped by to visit Expecting New Life Birth Services. 
If you're trying to find an experienced Birth Doula, want to take an Evidence Based Birth® workshop or Nashville Birth Class, you've come to the right place. I can also connect you with local resources for pregnancy, birth, postpartum and newborn support.
You might be a fellow Birth Professional seeking local continuing education opportunities. My Peanut Ball Skills labor positions training, Evidence Based Birth® Pro Seminar Series, Comfort Measures for Nurses and Savvy Birth Pro workshops are exactly what you're looking for. Or perhaps you'd benefit from my Mentorship Program.
There's a lot to explore here about birth, about me and about my work. I planned it that way, so take your time clicking around. My site includes answers to your most popular questions. I'd love to connect with you. Let's chat!
Blessings, Heidi Duncan
Childbirth Class is now available 100% online. Attend from anywhere in the USA!
New sessions begin monthly. Register online to join the group.
My birth work is thriving and I am thrilled to be serving women throughout the Middle Tennessee area. I've been helping families through the childbearing year since 2001. I love my profession now more than ever.
It has been my privilege to support more than two hundred families as a Nashville doula during the nine years we've lived in TN. I look forward to working with many more expecting moms in Greater Nashville and Clarksville in the years to come.
To dispel myths, dispense truth and help women have a good birth experience: these are why I became a doula. I count it a privilege that my "job" allows me to witness the miracle of birth.
I have a passion for educating women about pregnancy and birth. Being a doula gives me the perfect opportunity to invest the time prenatally to impart knowledge to women and then support them in their birth experience. When I teach childbirth preparation classes, I can share insights that are only gained by being in the labor and delivery room.
I've witnessed 300+ births — most in hospitals, some in birth centers, and a few home births — and have learned a few things along the way. Because I am familiar with the care providers and birth places, I can personalize the information I provide and focus on the areas that each client needs the most. I use the depth of understanding gained in my childbirth educator training combined with my hands-on experience as a doula to give my clients a solid foundation of support on multiple levels.