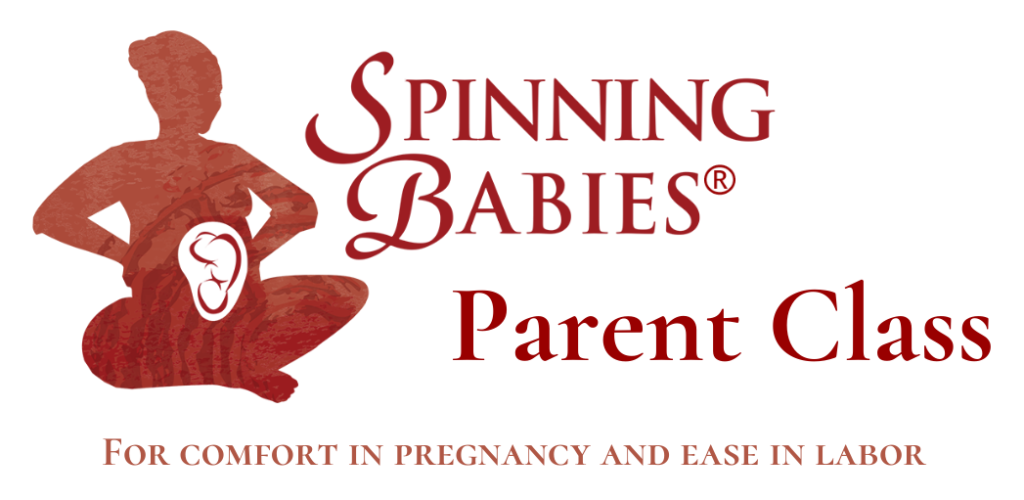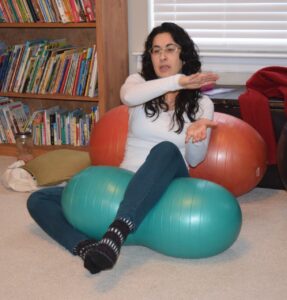 Heidi Duncan, SpBCPE
Spinning Babies® Certified Parent Educator
What is Spinning Babies®?
Spinning Babies® is a physiological approach to preparing for and caring for birth.
During birth, babies descend through the pelvis by turning to fit each curve in the passage. Baby's turns are "fetal rotation". If fetal rotation can be made easier, birth is easier for everyone.
Spinning Babies® has become a paradigm, or a new view, on childbirth. By understanding birth physiology better we can help birth be easier. Spinning Babies® is how we are Changing Birth on Earth. Spinning Babies® Parent Class highlights your baby's active role in birth.
During labor, the baby needs to pass through the three levels of the pelvis. Learn techniques to help your pelvis and its muscles that support or restrict your pelvic levels.
Together, you and your birth partner can use these techniques during pregnancy and during labor to help "make room for baby!" Spinning Babies reveals how the baby can find optimal positions for labor, and make birth less painful, and even pleasurable!
You and your birth partner will learn techniques for comfort now and ease in birth including:
Daily Essential activities that help you stay active during pregnancy

The Three Balances℠ that help birth muscles to relax and add comfort now to ease birth later

Birth positions that help open the pelvis
Your Certified Parent Educator will guide you both through practicing the activities, ensuring you can leave the class able to do them effectively, safely, and confidently.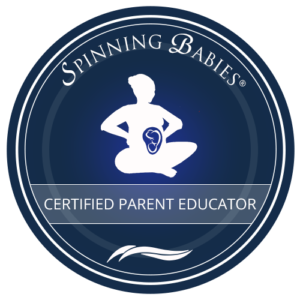 What will you learn in the Parent Class from Spinning Babies?
Get a sneak peek in this highlight video!
You have options! Choose the class format that fits your needs:
Start Preparing Your Body for Birth Today
Group and private in-person sessions are available year-round for families in Nashville, Clarksville, Franklin, Pleasant View, and throughout Middle Tennessee. Online Guided sessions are available for families everywhere!
Who should attend this class?
This class is for expecting moms & their partner/support person, including YOU if you're on this list:
First-time moms
Not-the-first-time moms
Planning a natural birth
Planning an epidural
Planning a home birth, birth center or hospital birth
Wanting a VBAC
Had a previously long labor
Had a baby who got stuck
NOT hiring a Doula
Absolutely hiring a Doula
Seeing a Midwife
Seeing an OBGYN
Taking a childbirth class
NOT taking a childbirth class
Spinning Babies® is for EVERYONE!
Your job is to Dilate, Baby's job is to Rotate
Happy Parent Reviews
Heidi's class on Spinning Babies was wonderful! We learned about how the baby moves during the birth process and also learned exercises and daily habits to support optimal birth position for baby and mama. Heidi made the class fun, informative, and interactive for both myself and my husband. We also appreciated the option to do the class in the comfort and privacy of our own home. We would highly recommend it to anyone but especially first-time parents! -KL
As the husband, Heidi put me at ease about my role and helped me to be more supportive of my wife by taking on the more physical-related labor support. She knew just when to change what my wife was doing before and during labor to ease her discomfort. Lastly, I thought her providing Spinning Babies materials was the most important and impactful part of our process. I couldn't imagine a different way to approach natural birth. -RJ
Q: My baby isn't breech, why should I take this class? Or isn't this just for flipping breech babies?
A: While Spinning Babies® has a reputation for helping breech babies turn into the head-down position for birth and has an excellent resource for that, the approach goes far beyond "flipping a breech baby."
Q: Is this class about parenting skills or newborn baby care?
A: In a word, NO. This is a class for expecting parents about the Spinning Babies® approach to body balancing for comfort and ease in pregnancy and birth. 
Q: Is this class for first-time moms only?
A: Absolutely not!! Every pregnant person can benefit from the techniques taught in the Spinning Babies® approach.
Q: Can't I just educate myself online using search engines and videos?
A: The Spinning Babies® website does have a ton of good resource pages! Consider this though, when you learn a new sport or exercise, do you get every movement and position right from looking at pics or videos? This class includes hands-on instruction from me, a Spinning Babies® Certified Parent Educator, and plenty of practice time to get you and your partner engaged in the techniques so you can confidently use them at home.
Q: I had a long labor before and/or my baby got stuck, will this help me avoid that for my next birth? Would this help with my planned VBAC?
A: While there's no guarantee, the techniques and activities you will learn in the Spinning Babies® Parent Class for balancing your body and making room for baby are likely to contribute comfort and ease to your current pregnancy and upcoming birth. If your baby had difficulty descending during labor, there are activities taught in this class that may address underlying imbalances and help in future births.
Q: How is this different from my childbirth class such as Lamaze, Bradley Method, Evidence Based Birth®, Hypnobirthing, etc.?
A: This class is a great complement to any childbirth preparation series that covers the stages of labor, comfort techniques, communication, medical care options, and newborn care. However, the focus in the Spinning Babies® class for Parents is on preparing your body physically for the process of giving birth, helping you better understand how specific types of movement can make labor flow more easily.
Q: Why take this class when my Doula said she knows Spinning Babies® techniques?
A: The Certified Parent Educator program was created by Gail Tully, founder of Spinning Babies®, so that Childbirth Educators can bring the Spinning Babies® approach directly to parents. I took the same one-day or two-day Spinning Babies® workshop with an Approved Trainer that your doula likely did, which is GREAT! Then to become a Spinning Babies® Certified Parent Educator, I followed that workshop with 27 hours of training over 4 days from Gail Tully, herself.
Q: Can I attend as a Doula, Nurse, Midwife, or OB?
A: No. This class is for expectant parents only. Birth workers and healthcare providers are encouraged to visit the Spinning Babies® website for professional workshop information.
You can be Positive + Prepared: Expecting the Best, Ready for the Rest
Clarksville Sessions
Hosted by Clarksville Midwifery in the Wilma Rudolph/Dunbar Cave area, this location is convenient for families in Fort Campbell, Clarksville, Springfield, Pleasant View, and Ashland City.
Upcoming Class Dates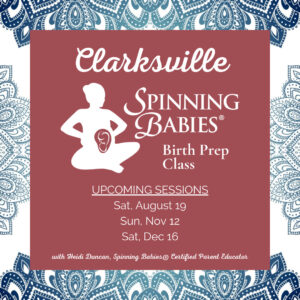 Private in-home sessions also available in the Clarksville/Fort Campbell region.

Register today! Let's do this!
Nashville Sessions
Hosted by the studio Belle Meade, this location is easily accessible from I-40 or I-440.
Upcoming Class Dates
Contact me for details.
Private in-home sessions also available in the Greater Nashville region.

In a hurry? The Online Guided class is for you!
Offered weekly on Monday nights beginning August 2023