The first birth I witnessed was an "aha" moment. I knew from that summer day in 1999 that I was called to this work. So I dove in.
Over a 3-year period, I completed certifications as a Childbirth Educator, Perinatal Fitness Educator, and Birth Doula. It wasn't until a few years into my career as a birth professional that I realized how very much I enjoyed being present at births, above and beyond teaching classes.
Being a Birth Doula provides me the opportunity to marry my passions together: I spend hours with each client prenatally, customizing childbirth education to meet their needs; then I am by their side through their labor, helping them implement all that they've learned and being blessed by the privilege of seeing the birth of their precious little one. It's a miracle every time!
Now I'm expanding my reach, sharing what I've learned with other birth professionals through Continuing Education workshops.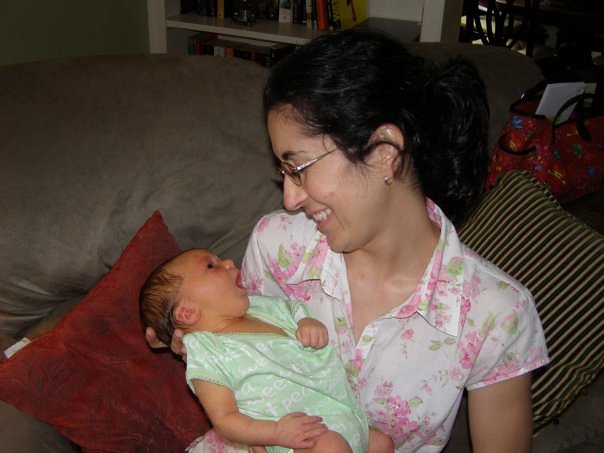 [click the icons to learn more]
Why am I a Birth Professional?
My personal background offered no inspiration or preparation for being involved in birth work. I was the baby of my family and I was not around pregnant women, birth, babies or such throughout my childhood that I can recall. Certainly, there was not enough exposure to make an impression on me.
I was introduced to the natural birth world in my mid-20's when I was dating a guy whose friends all had home births.  He thought it was the coolest thing ever and I had never thought about it AT ALL. That sent me searching.  I went to a bookstore and found some basics: The Birth Partner by Penny Simkin, A Good Birth, A Safe Birth by Diana Korte & Roberta Scaer, Spiritual Midwifery by Ina May Gaskin.
The more I learned, the more I listened to friends' birth stories and realized there needed to be education to make a change.  I was sure they could have better birth experiences if they simply knew what their options were. Initially, I loaned out my books and directed them to natural birth stories online. Even this small effort paid off in positive changes for these women in their next births. I asked myself, "If I can help this much with only sharing a few books and birth stories, what could I accomplish if I was teaching a class?"
After sorting through all of my options, including midwifery, I concluded that education was my passion above all else. I became a certified childbirth educator first of all, then a birth doula and a certified perinatal fitness educator as well. In practice, though, I enjoy birth doula work the most. It allows me the opportunity to provide a more personalized education experience along with helping my clients apply that information in context during their pregnancy and birth.
An active participant in regional and national birth community networks:
Nashville Birth Network Moms & Professionals
Cheatham County Mamas
Nashville Midwife & Birth Community
ICAN of Nashville (Professional Member)
Home Birth Mamas of Tenn-Tucky
Naturally Minded Moms of Middle TN
Williamson County Birth Community
Nashville Moms Group
Nashville Crunchy Ladies
Expressions! Lactation Services
VBAC Support Group
Birthing Multiples Naturally
Informed Choice: Birth Options
An active participant in regional and national birth professional networking groups:
Evidence Based Birth® Instructors
Evidence Based Birth® Profesional Members
VBACfacts for Professionals
Nashville Birth Collective
Heart | Soul | Business
Christian Doulas Group
Doulas and L&D Nurses Working Together
Founder and Admin of Clarksville Birth Community (a network for moms) and Clarksville Birth Professionals (a network for birth workers) groups on Facebook (2012-2017)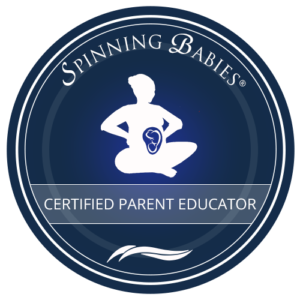 Spinning Babies® Certified Parent Educator, 2022-Present
Evidence Based Birth® Instructor, 2015-Present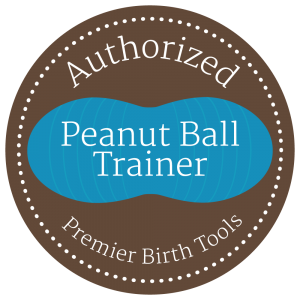 Authorized Peanut Ball Trainer, 2017-Present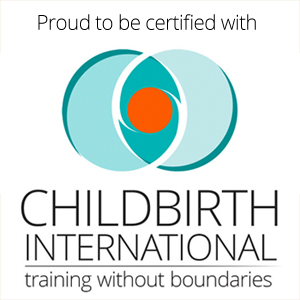 Childbirth International Certified Birth Doula, 2017-Present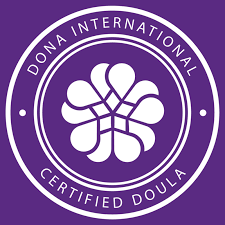 DONA Certified Birth Doula, 2001-2009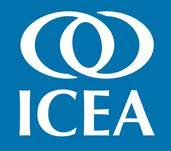 ICEA Certified Childbirth Educator, 2002-2007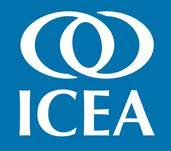 ICEA Certified Perinatal Fitness Educator, 2002-2004