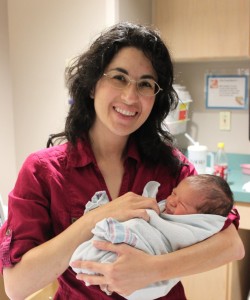 This Mentorship Program for Birth Workers has been on my To-Do List for years. I want to provide to others what I wish would have been available to me early in my career.
When I began down this path in 1997, social media didn't even exist! Back then we were barely using the internet. There were a few email groups (we called them list-serves) and I grew tremendously from "lurking" in those threads, listening to the pros talk about their work. But when it came down to trying to develop my business personally, I was limited to input from a few fellow doulas who were just as clueless as I was. While mentorship has been around for generations, it wasn't available to me as a new Birth Doula and Childbirth Educator, not even as part of the certification programs I completed.
It was at least 5 years into my career before I was ever at a birth with another Doula. I had been providing backup support and the primary Doula was able to come and take over, but since the client was near birth, I opted to stay. There were many moments for both of us over the next few hours where we compared ideas and realized we indeed were thinking the same thing. Maybe we were doing it right after all! In the years that followed, I offered personal encouragement to local aspiring Doulas whenever I could.
Let me share with you what I've learned in two decades of birth work. [Lesson #1 is that there's always more to learn!]
You know you want to be a birth worker — a Doula, an Educator, perhaps even a Midwife. Maybe you're only contemplating it. Maybe you've begun your training. Maybe you've been working for a while now. Where do you go for guidance? How do you know if you're doing it right? (Is that even a thing?) Sure, you can follow the myriad online forums filled with dozens (or hundreds) of strangers all trying to figure it out together. There are insights to be gained from those discussions, no doubt. But there's something more available to you now. Something more personal.
The Mentorship Program for Birth Workers is for you regardless of how long you've been involved in birth work. It's a perfect launching point after you've completed a certification program (or even before you're done). It's equally beneficial if you want to refine your work after many years in the field. Maybe you're feeling burnt out. Or maybe you want to not end up there.
You decide how much mentoring you want. Join the Roundtable to enter a members-only discussion group where I actively provide my expert input on the topics you and your colleagues want to learn about. Join the Inner Circle to enter a more intimate level of learning, with interactive Q&A training calls, voting power on topics for Roundtable and Inner Circle sessions, workshop discounts, and more. Join the limited membership VIP group to go all-in on becoming a birth pro with private mentoring calls, help during and after your clients' births, enrollment in the Evidence Based Birth® Higher Ed program, and VIP group mentoring calls. (See the tables below for the full details.)
Join for 6 months or 12 months. Enroll with the ease of a monthly subscription or with the savings of a one-time payment. The choice is yours. Are you ready to begin?
Mentorship Program Levels
Membership in private FB group
Daily support from me within the group
Monthly live stream on birth business topics
Tips and tools for website design
Complimentary membership in Birth Community FB group
Everything in the Roundtable PLUS:
Monthly Inner Circle interactive training calls
Vote for Inner Circle training call topics
Vote for monthly Roundtable live stream topics
15% discount code for EBB Savvy Birth Pro Workshop
25% discount code for EBB Childbirth Class Audit
Bonus live videos on hot topics
Email access for private support
Everything in Roundtable and Inner Circle PLUS:
Monthly 1-hour VIP group mentoring call
Monthly 1-hour private mentoring call
Phone/text guidance during your clients' births
Debriefing call after your clients' births
Moderator privileges in Birth Community group
Enrollment in Evidence Based Birth® Higher Ed program:
18 Modules
6 Advanced Courses
7 expert interviews
19 Signature Articles
Knowledge quiz for each topic
VIP group discussion for each topic