The Positive & Prepared Childbirth class is presented to small groups in the Clarksville area and privately throughout Greater Nashville. This 6-week series covers the essentials of childbirth preparation - physically, mentally, practically.
Personalized classes are taught using the insights I've gained during my 16 years working as a birth doula and educator. I've attended births at most of the hospitals and birth centers in the region, which allows me to give you specific answers to your questions about birth options. With my ongoing studies as an Evidence Based Birth® Instructor, you can be sure that the content is always fresh and relevant.
Series Overview
Prenatal Wellness: Trimester by trimester highlights, Stress Management, Nutrition, Fitness
Natural Childbirth: Your Birth Philosophy, Physiology of Calm and Confidence, Understanding Interventions, Communicating Thoughtfully, Dispelling Fears
The Birth Process: Contractions, Stages of Labor, Descent and Cardinal Movements, Behavior and Feelings of Labor, Labor Variations and Complications
Finding Comfort: Understanding Your Body, Massage, Water for Labor and Birth, Relaxation Tools, Medical Options, Creating Your Own Comfort Measures
Following the Birth: Postpartum Recovery, Baby Blues or Postpartum Depression, Newborn Abilities and Appearance, Breastfeeding Basics and Challenges, Newborn Care
...And stories and videos and guest teachers and more! The overview is the minimum you'll learn. Each series I teach is as unique as the students who are in attendance.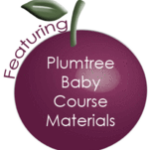 Class fee is $275 per family (expecting mother & her partner), covers 5 sessions of 2.5-3 hours each, includes full-color student workbook as well as access to Clients Only online resource library.
Classes are held at Holistic Health Center, 894 Hwy 76, Suite 104, Clarksville, TN
Is it weird that I want to be pregnant just so I can take the class again?
The class gave me education and confidence and strengthened my passion for having a natural birth. It also allowed me to make educated decisions during my labor when complications arose. It was the best money we spent in preparation for our baby.
Pregnancy and labor are designed by God, not doctors. This was my third pregnancy and I was determined to have a natural labor. This class really instilled the faith I needed to let my baby come on his own.
The curriculum went beyond teaching me what to physically do to prepare for labor and birth. It nourished my soul and encouraged me to trust in God's perfect plan. I was able to labor naturally, without fear, because of the confidence and faith that I gained through the class.
As a BONUS, families are granted FREE 9-month access to the Evidence Based Birth® Parents dashboard, an online resource exclusive to clients of EBB Instructors. Explore the EBB Essentials class on 6-steps to getting evidence based care, access the full library of popular videos, audio lessons, EBB Signature Articles and 1-page PDF printables, and participate in more than a dozen mini-courses on key topics.
Sometimes a regular class simply doesn't fit with your crazy schedule or your learning needs. Maybe you prefer to learn in the comfort of your home and want to discuss your individual circumstances in greater depth. My private sessions are designed to fill that space.
One of the perks of these sessions, whether you schedule one or six, is that we can plan it according to your availability. We can meet on Monday night one week and on Thursday night the next. It's up to you. I'm generally available to teach on weeknights or weekends but can schedule weekday sessions upon request.
Private in-home birth prep classes are $125 for a 2-3 hour session. Private sessions are held in the client's home with one-on-one — or rather one-on-two — instruction, focusing the content on their specific situation. We work together to fit the sessions to your schedule and focus on the content specifically according to your needs.
I'll create a Custom class series that meets your unique needs. Whether it is for one couple or a group, we can make something work — VBAC-focused, comfort measures, weekend sessions, refreshers and random schedules can all be accommodated. All you have to do is ask.
Do you have friends who are also expecting? Arrange for a private group session, open only to the couples you invite.  Private Group Classes are $375 per couple for the 6-week series and materials, with a minimum of 3 couples required. A host home with suitable seating, wifi internet access, and an HDMI-equipped television (for use with Google Chromecast) are necessary. Snacks to be provided by students. Contact me to schedule.